Mobile Health Clinic
Bringing care to our communities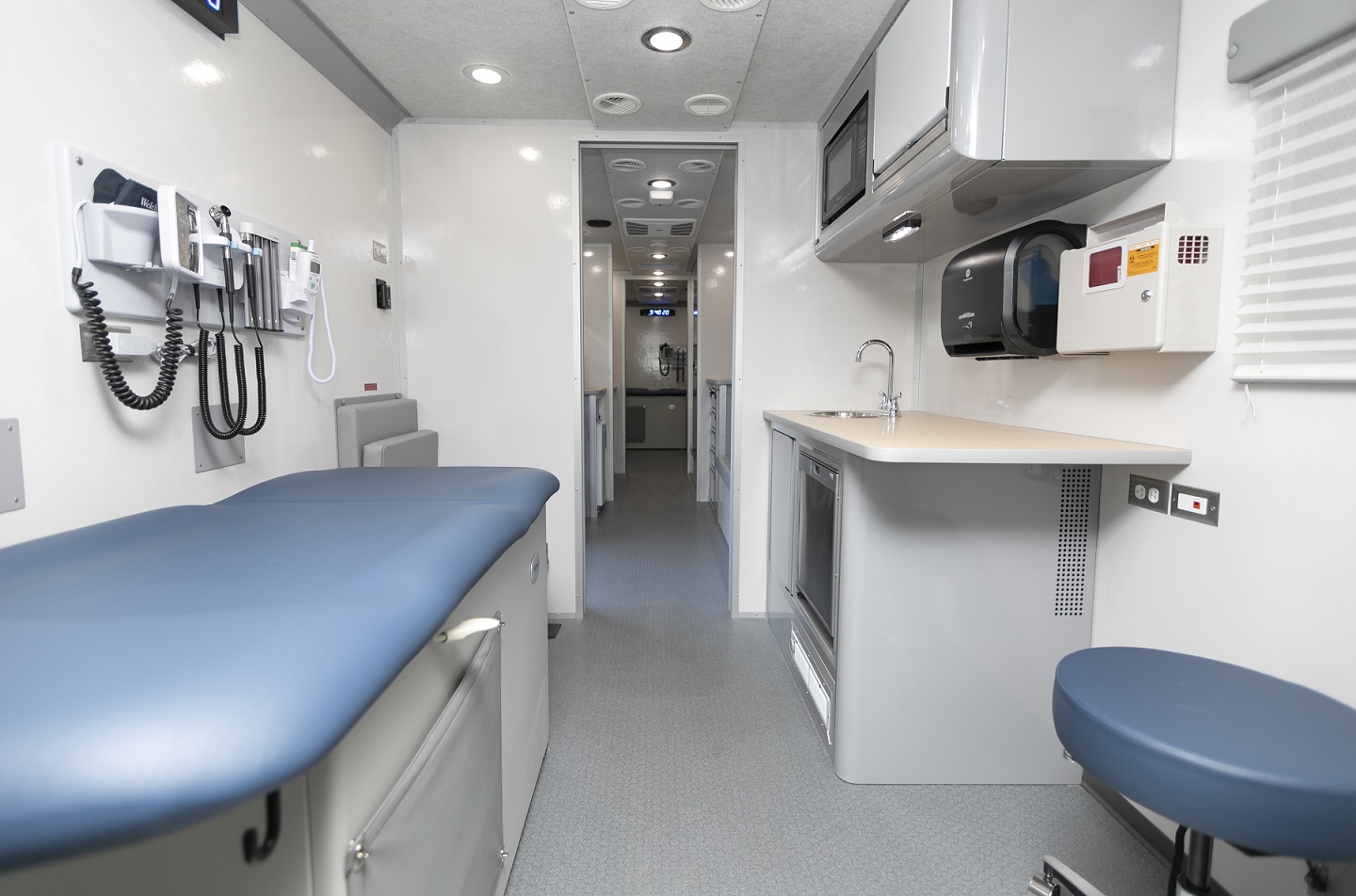 The Salinas Valley Memorial Healthcare System Mobile Clinic is dedicated to improving the health of our community by increasing access to care for those in medically underserved areas, providing preventative and primary care where it is needed.
Typical healthcare services provided through the SVMHS Mobile Clinic during its weekly community visits include:
Primary care
Simple urgent care
Health screenings
Immunizations
COVID-19 screenings
Flu shot
Health education and help connecting patients with resources to manage chronic medical problems
All services provided by the mobile clinic are currently free of charge.
Our mobile clinic is a state-of-the-art 30' vehicle featuring two exam rooms, Wi-Fi and laboratory capabilities, and educational functionality. It is staffed with a Nurse Practitioner or Physician Assistant, Medical Assistant, Licensed Clinical Social Worker or Community Health Advocate.
Requesting the mobile clinic
Please fill out our online form to request that the SVMHS mobile health clinic provide services at an upcoming community event.
---
Current schedule
Mondays 11am-3pm
Castroville Elementary School
11161 Merritt Street, Castroville
Mondays 3:30pm-8pm
Alisal High School
777 Williams Road, Salinas

Tuesdays 10:00am-1:30pm
Walmart
1800 N. Main Street, Salinas

Tuesdays 2:30pm-6:00pm
Everett Alvarez High School
1900 Independence Blvd., Salinas

Wednesdays 10am-1pm
City of King Park
Corner of S. San Lorenzo Ave. & Division St., King City

Wednesdays 2:00pm-7:00pm
Greenfield Family Resource Center
493 El Camino Real, Greenfield

Thursdays 12:00pm-8:00pm
MLK Family Resource Center
925 North Sanborn Road, Salinas
Face masks are required for all patients.
Keep six feet apart from others (except family members).
To make an appointment, please call: 831-676-7189 or 831-737-6579.
Walk-ins are welcome