Foundation Staff
At Salinas Valley Memorial Hospital Foundation (SVMHF), we are proud to employ a passionate team of development professionals, dedicated to assisting the Board to raise funds, ensuring that SVMHS can continue providing exceptional healthcare to our community.
Learn more about our staff below:
Jeff Wardwell
Chief Philanthropy Officer
Jeff is a fifth-generation resident of the central coast and the second in his family to have led our Foundation board. After nearly 10 years of volunteering for the Foundation, with his last two as Chair of the Board, Jeff stepped down and officially joined our staff in 2019 to head up our community engagement efforts and lead our Major & Planned Giving programs. Bringing more than 20 years of leadership and fundraising experience in addition to strong community ties, Jeff has now accepted a new role, stepping up to the helm of our Foundation as the Chief Philanthropy Officer for the Healthcare System.
Altruism through civic and community engagement have always been culture for Jeff, and the strong relationships that this belief system builds are what he feels are at the heart of philanthropy. As a former Firefighter/Paramedic here in Monterey County, along with his past service as a member of Salinas Valley Memorial Healthcare System's Subject Matter Expert Committee for Community Advocacy, the health care and economic challenges this community faces land at the front of Jeff's mind. Serving now in this new role as Chief Philanthropy Officer, he will lead our Foundation, as well as continue to build on the philanthropic culture of the Healthcare System while remaining engaged in our community where he and his wife and three daughters, all of whom born at SVMH, live and play.
Jeff can be reached at 831-759-1880 or by email at jwardwell@svmh.com.
---
Melissa Gross
Director of Strategic Development
Melissa is the third generation in her family to call Salinas 'home' and is raising a fourth. She attended Hartnell College, CSU Monterey Bay and graduated from Golden Gate University with a BA in Management. She joined Salinas Valley Memorial Healthcare System in 2008 and became part of the Foundation's staff in 2010. Since that time she has held a variety of roles in the Foundation, including managing the CMN Hospitals Program for 7 years and most recently taking on the role of Director of Strategic Development.
Melissa is passionate about her work in philanthropy and believes strongly in the impact of local fundraising. That impact became especially meaningful to her after the birth of her youngest daughter, who has special health needs and has used many of SVMHS' pediatric and diagnostic services. Having a dual perspective as both a fundraiser and the parent of a patient has given Melissa a special appreciation for the resources that the Foundation helps to provide for the local community.
Melissa can be reached at 831-755-0777 or email at mgross@svmh.com.
---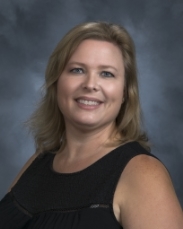 Sheri Dawes, CFRE
Development Services Manager
Sheri joined the foundation in 1995, and has been maintaining financial, statistical and donor data, supervising database management, planning and preparing special events and researching and preparing grant applications for 23 years. In 2013, she became a Certified Fund Raising Executive, joining an elite group of fundraising professionals. Sheri is also Blackbaud Certified in the Raiser's Edge, is a graduate of Leadership Salinas Valley and has served on numerous local boards. Having been born at Salinas Valley Memorial Hospital and spending the first two months of her life in the Neonatal Intensive Care Unit, Sheri knows what a difference the health system makes in people's lives. Through her work at the foundation, she strives to bring families in the Salinas Valley the very best care.
Sheri can be reached at 831-759-1823 or email at sdawes@svmh.com.
---
Amanda da Graca
Individual Giving Manager
Amanda is the newest addition to the Foundation team, bringing 15 years of fundraising experience and a great enthusiasm for healthcare philanthropy. Originally from Hollister and a graduate of CSU Monterey Bay, Amanda now calls Monterey County home, where she is currently raising her two children.
Since jumping into the non-profit fundraising world in 2005, she has taken on a wide variety of roles, including annual giving, donor relations and stewardship, major giving, special campaigns, and events. Having spent the majority of her career in healthcare fundraising, she understands the importance of cultivating a strong relationship between the community and the hospital. Stepping into the role of Individual Giving Manager, Amanda will help the Foundation in its mission to advance state-of-the-art healthcare and deliver what's truly needed to create a healthier future for all.
Amanda can be reached at 831-755-0795 or email at adagraca@svmh.com
---
Andrea Cisneros
Children's Miracle Network Hospitals Program Coordinator
Andrea is proud to call herself a first-generation resident of Monterey County, her family moved to the county from the Los Angeles area while she was very young and has called this place home ever since. Andrea grew up attending MPUSD schools and participating in various local non-profits that taught her the value of community. She attended the University of California Santa Barbara and graduated with a Bachelor's Degree in Sociology and a Minor in Education. The beautiful beaches of Santa Barbara couldn't keep her away from home for long, she returned to Monterey County soon after and has spent the last 3 years working in educational nonprofit programs that assist k-12 students to achieve their academic goals and promote post-secondary success.
Andrea is passionate about children's rights and believes that all children deserve to live a healthy life. She hopes to use her experience in programming and community engagement to further to goals of Children's Miracle Network Hospitals so that all children in Monterey, San Benito, and Santa Cruz counties can experience a healthy childhood. Andrea is proud to be able to serve the community and hopes that you will join her in the efforts to Change Kids Health and Change the Future!
Andrea can be reached at 831-759-3017 or email at acisneros@svmh.com
---
Jaime Shipman
Administrative Assistant
Jaime joined the Salinas Valley Memorial Healthcare System in 1988 and became a part of the Foundation's staff in 2013. She works with the Board of Governors, Foundation Staff, and donors. Jaime assists the Foundation in its efforts to support Salinas Valley Memorial Healthcare System in its mission to improve the health and well-being of the local community. Jaime was born at SVMH along with her husband and their three daughters. She knows the importance of the NICU, and Pediatric services offered at SVMHS having had her own daughters as patients over the years. Jaime is a vital part of the Foundation Staff in helping to create the healthiest impact on the lives of so many in the Salinas Valley.
Jaime can be reached at 831-759-1880 or email at jshipman@svmh.com.
---