Board of Governors
The Salinas Valley Memorial Hospital Foundation is fortunate to have such a dedicated, diverse, and engaged Board of Governors who care deeply about the health of our community. Working side by side with our Foundation staff, the doctors, nurses, administrators, business owners, and community leaders who make up our board help set funding priorities, organize events, and engage our community to philanthropically support Salinas Valley Memorial Healthcare System.
---
Carla Spencer, MSN, RN, NEA-BC
Chair, Board of Governors
Carla has a Master's Degree in nursing and is a Certified Critical Care RN, and has been working at Salinas Valley Memorial Hospital for almost all of her over 20-year career. She is currently the hospital's Director of Emergency Services and joined the Foundation board in 2015, bringing a valuable clinical perspective to the Foundation. Her guidance has been instrumental in helping give the health system the support it needs to take better care of patients and expand its community health initiatives. In addition to her work with the Foundation, Carla served on the American Heart Association board as the Regional Faculty for ACLS from 2008 to 2012, and currently sits on three local and statewide emergency medicine councils, including the Emergency Medical Care Committee for Monterey County, the BETA Healthcare Group Emergency Medicine Council and the EMS/Trauma Committee for the California Hospital Association.
---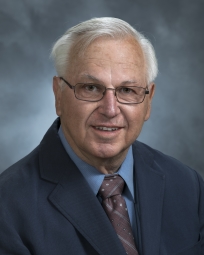 Mitch Secondo
Treasurer
Mitch has lived in the Monterey Bay area for 46 years with his wife and seven children. He works as a Vice President at NewStar Fresh Foods, is a private pilot and once received a Commendation Medal from the U.S. Army. As he looks forward to retirement, giving back to the community that he and his family love has become a priority. Joining the board in 2013, he has been able to witness firsthand the incredible difference the Foundation makes and participate in a number of capital campaigns. With strong leadership, he believes the Foundation and health system are well-positioned to attract new donors and meet the challenges ahead, so they may continue to provide the most advanced care to the Salinas Valley community.
---
Barbara Balentine
Secretary
Living in and around Salinas for most of her life, Barbara worked at the California Rodeo Salinas for more than 35 years, helping build it into the largest rodeo in California and a major stop on the professional rodeo circuit. She was a member of the Foundation board in the 1980s and served on the Ladies Trailride Committee for many years before rejoining the board in 2017, where she is doing her part to ensure the health system has the resources it needs to provide state-of-the-art care to the residents of Salinas and surrounding communities. In addition to her work with the Foundation, she is also active in the community as President of the Junior League of Monterey County and Vice President of the board for the California International Air Show.
---
Mark Faylor
Vice Chair of Governance
Returning to the Board of Governors for a second term, Mark is a former local television executive with the Ackerley Group & Clear Channel Communications who got his start as an account executive with KCBA FOX 35 in 1986. From 1994 – 2005 he served as Regional Vice President operating the North Coast Group consisting of local television stations KCBA FOX 35 and KION NewsChannel 5/46, KMTR NBC affiliate in Eugene, Oregon, KVIQ CBS affiliate in Eureka, CA and KFTY NewsChannel 50 in Santa Rosa, CA. In 2006, he left broadcasting and joined Peninsula Business Interiors with his wife Janine as dealer principles. In addition to his role on the board, he is actively involved in the community through the Salinas Valley Chamber of Commerce, Blue Zones Project, California International Airshow, National Steinbeck Center, Partners for Peace, ACS Relay for Life Salinas, and downtown Salinas Rotary Club, where he is a former President and 26-year member.
---
Monica Tovar
Vice Chair of Fund Development
As the Director of Sales for Mapleton Communications (KWAV, 101.7 The Beach, The Hippo, KPIG and 95.5 BOB), Monica creates and oversees marketing strategies for local and regional businesses and provides valuable guidance and support for the SVMH Foundation's marketing and fundraising efforts.
Her passion for community engagement has also led her to become involved in a range of other charitable activities, including developing college scholarships for young Latinas, advocating for affordable housing solutions, mentoring at the Hartnell College's Women's Educational Leadership Institute and serving as a board member for the Monterey County Rape Crisis Center, where she received a Philanthropy Award in 2016 for an event she helped create called #100MilesofCourage.
---
Arlene Dedini
A Monterey County resident her entire life, Arlene has been on the board since 2012. Living in King City, she represents the southern part of the county and has worked on several events for the Foundation, including Dance Dash, a fundraiser for the Children's Miracle Network Hospitals program. Helping to ensure everyone has access to the care they need, Arlene does frequent patient outreach and wellness checks when she hears her friends and neighbors are in the hospital. She has always had a passion for helping build her community, working as an Executive Assistant at the Private Industry Training Center and serving as President of the King City Service League.
---
Linda Grier
Linda and her family have a long history of supporting SVMHS. A lifelong Central Coast resident, she was born at SVMH and lives in Prunedale, where she manages her family's holdings for their property management business. Both of Linda's parents were one-time Board Members, and she joined the board in 2014 as her mother's term expired. She is thankful for the health system's ability to provide state-of-the-art healthcare services with a personalized, small-town feel right in the community, and is committed to continuing her family's legacy of supporting SVMHS. In addition to her work with the Foundation, she has been a volunteer diver at the Monterey Bay Aquarium for close to 25 years and was honored with the Wendell Ayers Memorial Leadership Award for ocean advocacy and conservation in 2014. She is also on the board of her local chapter of the Boy Scouts of America and has been involved with many community events, including the recent Alliance on Aging Fashion Show.
and St. John Business Group, and as a Den Mother for the Boy Scouts of America. In addition to her role on the Foundation board, she currently serves on the board of the Alliance on Aging and is helping raise funds for a local addiction rehabilitation center as part of the Sun Street Committee.
---
Clint Hoffman
Clint Hoffman is the Chief Administrative Officer, Physician Integration and Business Development at Salinas Valley Memorial Healthcare System. His previous roles with SVMHS include Sr. Administrative Director, Director, Ambulatory Medical Informatics, EHR/EPM Coordinator, and Strategy & Research Consultant.
Mr. Hoffman received his MBA from San Diego State University and a Bachelor of Science degree magna cum laude in Telecommunication, Multimedia and Applied Computing from California State University-Monterey Bay.
---
Michael McMillan
A resident of Monterey County since 1991, Mike received his undergraduate degree from University of California, Los Angeles and his law degree from Loyola Law School in Los Angeles. Serving as General Counsel to a publicly-traded healthcare company in Monterey, he has been professionally involved with SVMHS since the early 1990s. In 1996, he co-founded Cypress Healthcare Partners, a physician practice management firm that provides services to over 300 physicians in the Central Coast region.
---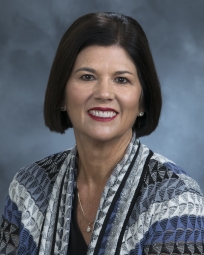 Susan Merrill
A past Chair of the Foundation and Board Member for more than 20 cumulative years, Susan was born and raised in Salinas, where her family has farmed for four generations. Her late husband Tom also served as Foundation Chair, and Tom's father T.R. Merrill was one of the key community leaders who helped gather support to build the hospital. Susan has served on several special events committees and board positions over the years, including chair of the boutique committee for the Berries and Branches event. She has also served on the boards of several other local community organizations, including the Entre Nous Society, Valley Guild, and Public Recreation Unlimited. She has one child and two grandchildren and looks forward to continuing her family's legacy of playing a leading role in supporting the hospital.
---
Misty Navarro, MD
After graduating from the University of California, Davis School of Medicine, completing her residency at Stanford Medical Center, and becoming board-certified in emergency medicine, Dr. Navarro joined SVMHS in 2009 as a Critical Care Specialist. Joining the board in 2016, her medical perspective helps other Board Members understand the nuances of healthcare and determine where the Foundation's efforts will be most effective. In addition to her work with the SVMH Foundation, she has served as CFO of Salinas Valley Emergency Medical group since 2015, serves with hospital Board Members on the Community Advocacy Committee and participates in the Summer Health Institute, mentoring high school students, as well as the ladies' trail ride event.
---
Bill Norman
Bill has been part of the Salinas community for more than 50 years and was the CEO of the produce distribution company Benchmark Distributing before retiring in 2010. He first joined the Foundation in 2002 and has previously served as Foundation President. He currently serves on the Foundation's Finance and Investment committees and was previously involved with several events, including Cherry's Jubilee, the Founders' Cup Invitational and the Berries and Branches event. He is also a past president of the Salinas High School Booster Club, a former Cub Scout and Boy Scout leader and Little League coach. He and his wife, Mary, have three sons and seven grandchildren and are committed to improving the quality of life for the Salinas community through their efforts with the Foundation.
---
Carrie Taylor
Carrie served on the Foundation board from 2004 to 2009, and joined again in 2014. She has lived in Monterey County almost her entire life, holds a BA and MA and Certificate of Clinical Competence in Communicative Disorders from the University of the Pacific and has worked as a speech pathologist in Los Angeles and on the Central Coast. She is committed to seeing that Salinas Valley Memorial remains a top-quality hospital, and has helped plan many Foundation events, serving on committees for the Ladies Trailride and the Berries and Branches Holiday Home Tour. She is active in the local community, where she has served on boards for the Washington Union Education Foundation and the School Site Council for San Benancio, volunteered as a youth leader for AWANA and WyldLife, and currently serves as a youth leader for Good News Club and a volunteer for the Monterey County Reads program through the Panetta Institute for Public Policy.
---
Rachel McCarthy Beck, M.D
SVMH Chief of Staff
Rachel has been part of the Salinas community for more than 15 years. After receiving her undergraduate degree in Molecular Biology at MIT, attending medical school at the University of Florida, and completing an OB/GYN residency at the UF Jacksonville, Rachel joined Healthcare for Women at SVMH in 2002. Previously holding positions as chair of the OB/GYN department, MEC member at large, and as Vice Chief of Staff of the Quality and Efficient Practices Committee from 2017-2019, Rachel now joins the Board of Governors as Chief of Staff. As a longtime member of SVMH, Rachel brings her expertise and passion to the job as she continues her work to engage SVMHS staff on behalf of the patients and community.