Heart Month 2020
LOVE YOUR HEART. WE DO.
Salinas Valley Memorial Healthcare System is a leader in heart disease prevention and treatment. SVMHS earned the American Heart Association Gold Plus Rating for Heart Failure; the Blue Shield/Blue Cross Distinction Center for Cardiac Care; the AHA Gold Fit-Friendly Organization; the 2015 Joint Commission Top Performer on Key Quality Measures for Heart Attack and Heart Failure and is the first Accredited Chest Pain Center with PCI in Monterey County. Find out more at svmh.com/heart and follow our heart healthy tips on Facebook.com/svmhs.
Ask The Experts: Heart Health will take place Thursday, February 20th at the CSUMB @ Salinas City Center (National Steinbeck Center) located at 1 Main Street in Salinas.
This FREE community event includes interactive demonstrations and conversations with Salinas Valley Memorial Healthcare System physicians, a heart healthy cooking demonstration, and health and wellness information for the entire family.
Seating is limited. RSVP required.
Please call 831-759-1890 to register or visit svmh.com/askthexperts
When: Thursday, February 20th, 2020
5:30pm reception, followed by program at 6:00pm
Where: National Steinbeck Center, 1 Main Street,
Salinas CA 93901
Did you know regular physical activity helps prevent chronic diseases such as coronary heart disease, stroke, type 2 diabetes, depression, and some types of cancer?
SVMHS invites you to join the Exercise Challenge – an annual community-wide fitness challenge that encourages participants to achieve 150 minutes or more of aerobic activity each week during the month of February. Get your body moving, your heart rate up and enjoy the benefits of daily exercise!
Click here to learn more about this year's challenge.
For questions contact the SVMHS Health Promotion Department at 831-759-1890 or email healthpromotion@svmh.com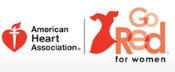 Go Red For Women
The $5 RED Dress Pins will be sold all month long starting February 3rd, 2020 at the following locations: Cardiovascular Diagnostic Outpatient Center (CDOC) at 5 Lower Ragsdale in Ryan Ranch, CDOC at 230 San Jose Street, SVMH Cardiology Department, Health Promotion office, Human Resources, Volunteer Services office and Cardiac Wellness Center.
Celebrate National Wear Red Day® with Go Red For Women on February 1, 2020 to help fight women's No. 1 killer—heart disease. Join the movement nationwide and learn how you can honor women by going to www.goredforwomen.org.


HEART HEALTHY MENU
Nutrition and healthy eating habits are the cornerstone to a healthy heart. Make healthy eating a priority today and try a new and delicious recipe here.


MENDED HEARTS
Mended Hearts is the country's longest running peer-to-peer cardiac support group, offering a unique physician endorsed support model to help heart patients, families and caregivers. For more information, call (831) 755-0772.
When: Tuesday, February 18th | 6:00pm - 7:30pm
Where: 450 E. Romie Lane, Salinas
Downing Resource Center parking structure, conference rooms B&C
Speaker: Michael Dicus, MD
Topic: The Heart-Kidney Connection