Category: Healthcare System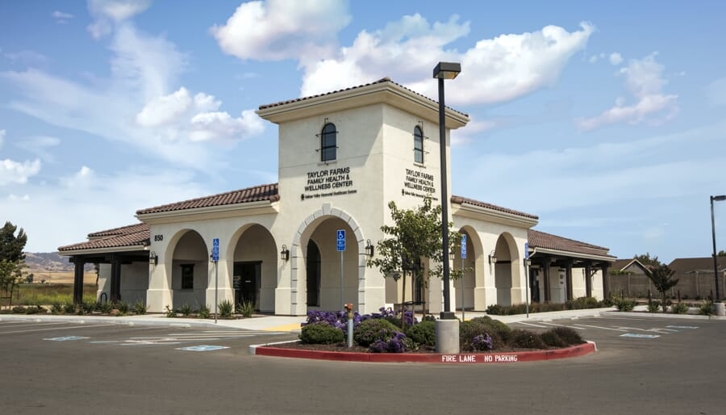 About This Location
Dedicated to the Health of Communities in Gonzales and Monterey County, CA
Since the 1930s, thousands of individuals and families have depended upon care provided by Gonzales Medical Group (GMG). In an effort to continue to uphold our commitment to furthering the health of the community, Salinas Valley Memorial Healthcare System (SVMHS) partnered with Christine Ponzio, MD, FAAFP and GMG to establish the Taylor Farms Family Health & Wellness Center. With decades of experience in the community, Dr. Ponzio understands the need for preventative care and management.
Focusing On Prevention & Disease Management
Taylor Farms Family Health & Wellness Center is proud to be a part of the advancement of care throughout Gonzales, the Salinas Valley, Monterey County and the surrounding region. Originally formed as a hospital-based Rural Health Clinic (RHC), the purpose of the center is to improve access to primary care in underserved areas and improve the health and quality of life for families surrounding the South County community.
Our center focuses on vital individual and family medicine such as:
Annual sports and school physicals
Laboratory services
Asthma care testing (results on-site)
Diabetes screening, diagnosis & management
Wellness programs
Patient immunizations education
Opened in November 2015, our center is designed to provide you with state-of-the-art care. Our 6,400 square foot facility employs four bilingual medical providers and is supported by a bilingual staff in order to better accommodate your communication needs.