Living with Your Diabetes - The Basics (Spanish Presentation) - Free SVMHS Ask the Experts Event
Category: News
Posted On:
Written By:

Karina Rusk
What: Ask the Experts – Living With Your Diabetes-The Basics (Spanish Presentation)
When: Wednesday April 20, 2016, 5:30pm
Who: Nicolas L. Kissell, MD
Where: SVMHS Education Center
611 Abbott Street, Salinas
Information or RSVP: (831) 759-1890
Free Event. Easy and Free Parking. Light Appetizers.
Living with Your Diabetes – The Basics 
(Spanish Presentation) 
Free SVMHS Ask the Experts Event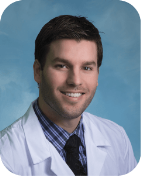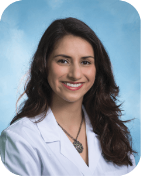 The latest Ask the Experts presentation by Salinas Valley Memorial Healthcare System (SVMHS) will address the growing diabetes epidemic and deliver valuable diabetes information to the Spanish speaking community.
"It is critical we reach Latino families in our community with information and tools to help manage their diabetes," says Pete Delgado, President and CEO of Salinas Valley Memorial Healthcare System. "We are working with our partners at Salinas Valley Medical Clinic to reduce the threat of diabetes in our region. This free Spanish language event is another example of our efforts."

According to a recent study by UCLA Center for Health Policy Research, 36 percent of Hispanic adults living in California between the ages of 18 and 39 have prediabetes, and 51 percent of that population between the age of 40 and 54 also have prediabetes. Diabetes puts people at risk of developing eye disease, kidney failure, and even amputation.

"We know through education and lifestyle choices, we can reduce the risk for Type 2 diabetes," says Nicolas Kissell, MD, Medical Director at Salinas Valley Medical Clinic Diabetes and Endocrine Center. "Ask the Experts is a great way to cover important health issues with more time than you would have during a typical office visit."

Dr. Kissell is leading the April 20th event, which also includes SVMC certified diabetes educator Guadalupe Castillo, RN. Dr. Kissell is a board certified endocrinologist, and a graduate of Universidad Autonoma de Guadalajara, Mexico.

The Ask the Experts event will cover the basics of Type 1 and Type 2 diabetes, prevention, nutrition, and how to manage the disease. Those attending will be able to interact with the experts and ask questions.

The Ask the Experts presentation on Living With Your Diabetes-The Basics will take place Wednesday, April 20, 5:30pm, with registration beginning at 5:00. The location for the free event is the SVMHS Education Center, 611 Abbott Street in Salinas. RSVP is required. This Ask the Experts event will be conducted in Spanish. Please call (831) 759-1890 for more information or to RSVP. Light appetizers will be served.