Event Details
FLU CLINICS - Free for the community
Categories:

Community Events, Health
About This Event
Event Type:Community Event
Max Capacity:
Details:
Saturday, October 15, 2022
Salinas Valley Memorial Healthcare System 
11:00 a.m. - 2:00 p.m.
Saturday, October 22, 2022
Taylor Farms Family Health & Wellness Center - Gonzales, CA
11:00 a.m. - 2:00 p.m.
Wednesday, October 26, 2022 (masking required - indoor setting)
Palma School - Salinas, CA
4:00 p.m. - 7:00 p.m.
For information please contact the Health Promotion Department at healthpromotion@svmh.com or 831-759-1890.
Please do not attend if you are experiencing COVID-19 symptoms. To help us enforce social distancing, please limit those attending only to individuals receiving the flu vaccine. Masks will be encouraged.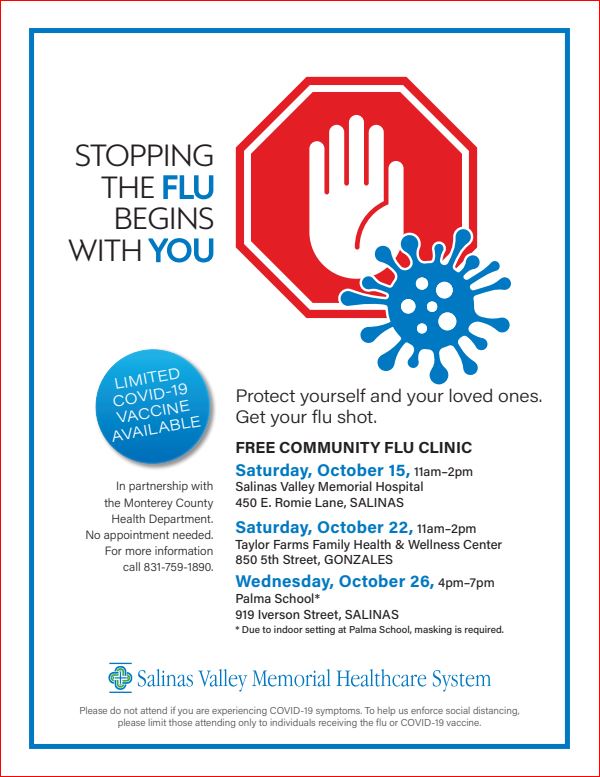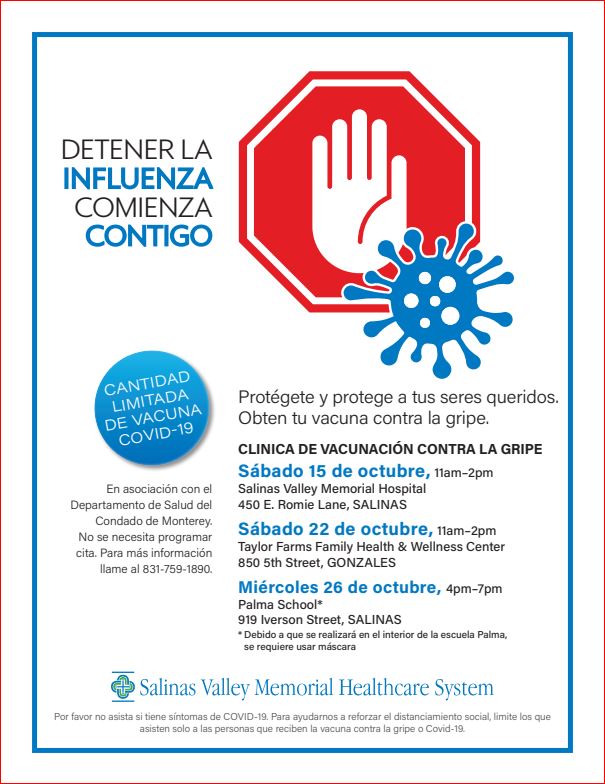 Registration