JOURNEY TO MAGNET EXCELLENCE®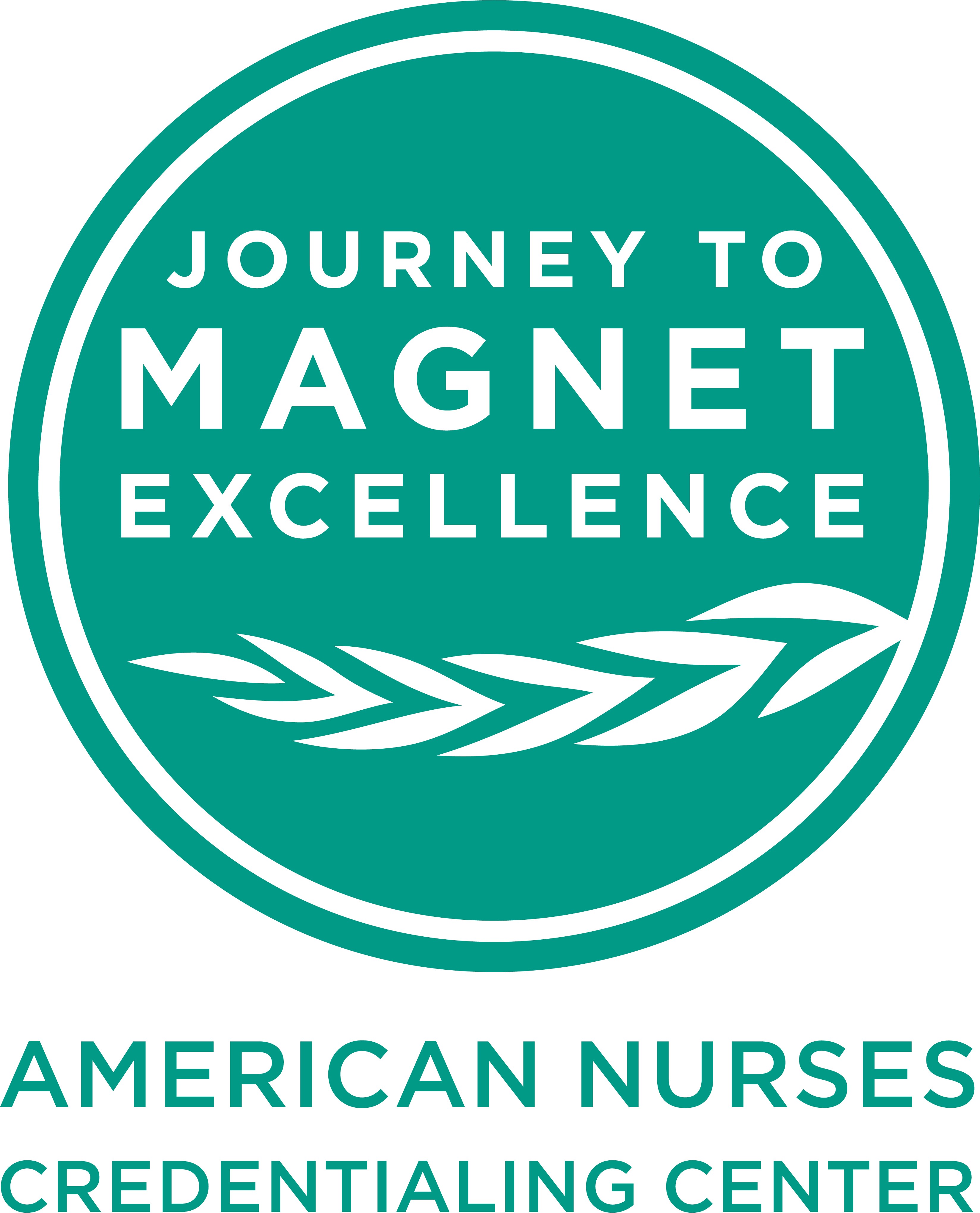 The American Nurses Credentialing Center, an affiliate of the American Nurses Association, awards Magnet® status to elite hospitals who meet a rigorous set of criteria designed to assess the strength and quality of nursing through the Magnet Recognition Program®. Approximately 8% of hospitals in the United States have earned Magnet recognition, many of which are esteemed, top-tier institutions across the nation.
The process of pursuing Magnet Recognition provides a roadmap for clinical and nursing excellence, which advances and benefits the entire organization. Excellent clinical and organizational outcomes are achieved by creating an environment that supports interprofessional collaboration, shared decision-making, innovation, and evidence-based practice. For patients, Magnet designation ensures the highest quality care, delivered by nurses who are encouraged and supported to be the very best that they can be.
In 2016, Salinas Valley Memorial Hospital embarked on the Magnet journey with the formation of a shared governance structure and the development of a professional practice model. During the last four years, SVMH has implemented many processes and infrastructures to support professional growth and autonomy, and clinical excellence. SVMH submitted our Magnet document to the ANCC on October 1, 2020.
To learn more about Magnet Recognition and the designation process go to the American Nurses Credentialing Center website.